Shane Bender | Founder
Shane Bender, CPA, serves as a CFO and financial consultant for multiple businesses and nonprofits.
In January 2016, he launched Bender CFO Services Inc. to help small organizations gain finance and accounting intelligence to develop strategic growth, measurable results, and ultimately financial success. Prior to this, he spent over 15 years in the corporate world as a Controller, Director, VP of Finance, and other financial roles.
In 2018, he published Forecast Your Future: How Small Businesses Exchange Stress and Chaos for Cash and Clarity.
He has an MBA from Baylor University. He lives in Fort Worth, Texas, with his wife, Holly, and four children.
Industry Focus: B2B Services, Digital Marketing
Bradley Petty | Controller
Bradley Petty most recently served as Director of Finance at the Bassett Firm. He has worked in numerous roles creating operational efficiencies with financial forecasting, budgeting, financial analysis, and portfolio management. In addition, he served 10 years in the United States Marine Corps repairing KC-130 aircraft.
Bradley has a Bachelor's & Master's degrees in Accounting from Columbia College and an MBA in Finance from Pepperdine University. He lives in Arlington, TX with his wife and four children.
Industry Experience: Healthcare, Construction, Financial Services, Law, Aviation, & Real Estate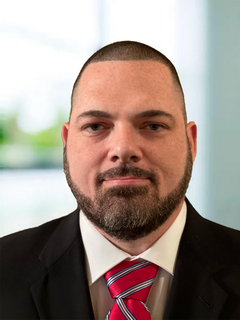 Johan Grove | Controller
Johan Grove most recently served as Director of Inventory Accounting at Tailored Brands (Men's Wearhouse). He also spent time in the role of Director at Tuesday Morning and at Sally Beauty Supplies. During his tenure of more than 20 years, Johan played a central role in Inventory Accounting for 20+ Distribution Centers and 4,000+ stores. It also included B2B and e-commerce.
Additionally, he was closely involved in international subsidiaries in 14 countries. His responsibilities included forecasting, financial reporting and analysis, acquisitions and Due Diligence, and internal controls.
He has a Bachelor of Science in Accounting from the University of Johannesburg and an MBA from DePaul University in Chicago. Johan resides with his wife in Katy, TX and has 2 grown children in the DFW metroplex.
Industry Experience: Retail, Teaching, Military and Beauty Industry.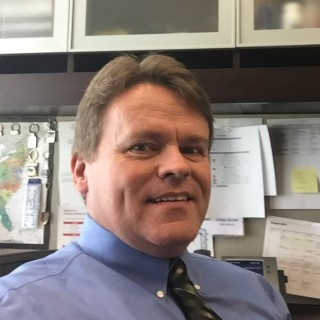 Mission Statement
We are a financial intelligence firm that helps growing businesses get complete visibility into, and command of their financials so that they can maximize growth.
Values
Forward Thinking – We provide financial wisdom that looks into the future to assess risks and provide clarity through financial forecasting and analysis.
Active Listening

– By constantly asking questions, we learn our client's concerns and desires so we can provide guidance, tools, and processes to meet their needs.

Continuous Improvement

– We are always learning, reading, and trying new things so that we can be on top of the best ideas, systems, processes, and tools so we can share these with our clients.

Growth Oriented

– Growth is essential for success. We coach our clients to see their business from a mindset of abundance and potential.

Servant Leadership

– We know the best leaders also serve in a way that is kind, thoughtful, and respectful. We do what it takes to do the job well and take ownership.

Unyielding Integrity

– Accurate financial reports and prudent guidance are necessary. We provide objective and unbiased advice.